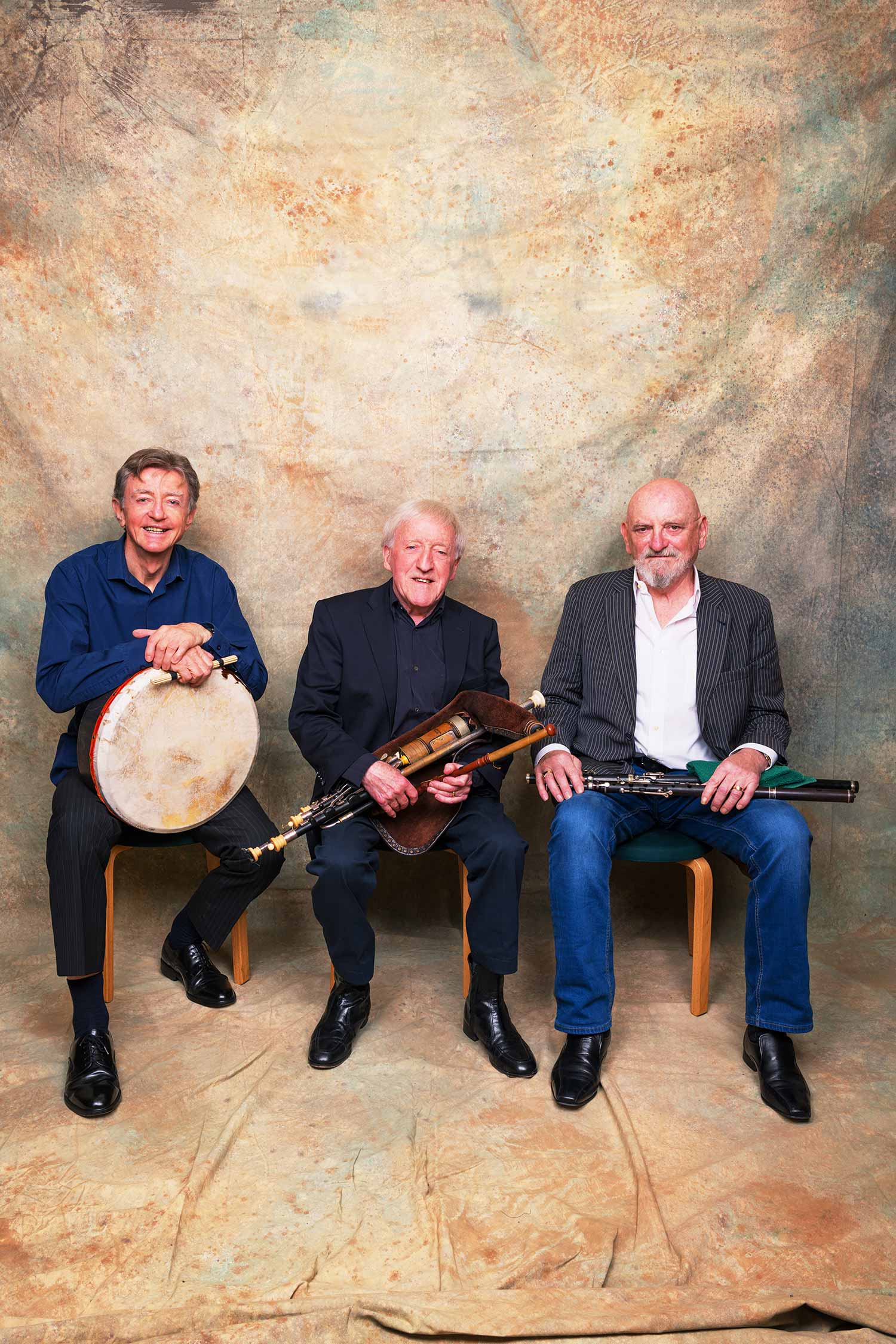 The Chieftains The Irish Goodbye
With Special Guests: Firestorm Chorale
For nearly 60 years, The Chieftains have brought their Grammy Award®-winning style of traditional Irish folk music to international stages.
Sunday, Feb. 23, 2020, 7 p.m.
tickets
General Admission: $45
Adirondack Chair: Sold Out
about this event
After 57 years of making some of the most beautiful folk music in the world, The Chieftains remain as fresh and relevant as when they first began. The six-time Grammy Award® winners have been recognized for reinventing traditional Irish music on a contemporary and international scale.
As cultural ambassadors, their performances have been linked with historic events, such as being the first Western musicians to perform on the Great Wall of China and being the first ensemble to perform a concert in the Capitol Building in Washington D.C. Although their early following was purely a folk audience, the range and variation of their music and accompanying musicians quickly captured a much broader audience, elevating their status to the likeness of fellow Irish band U2. In 2012, The Chieftains were awarded the inaugural National Concert Hall Lifetime Achievement Award.
IN THE PRESS
The Arizona Republic listed The Chieftains performance as on of the best concerts in metro Phoenix this winter.