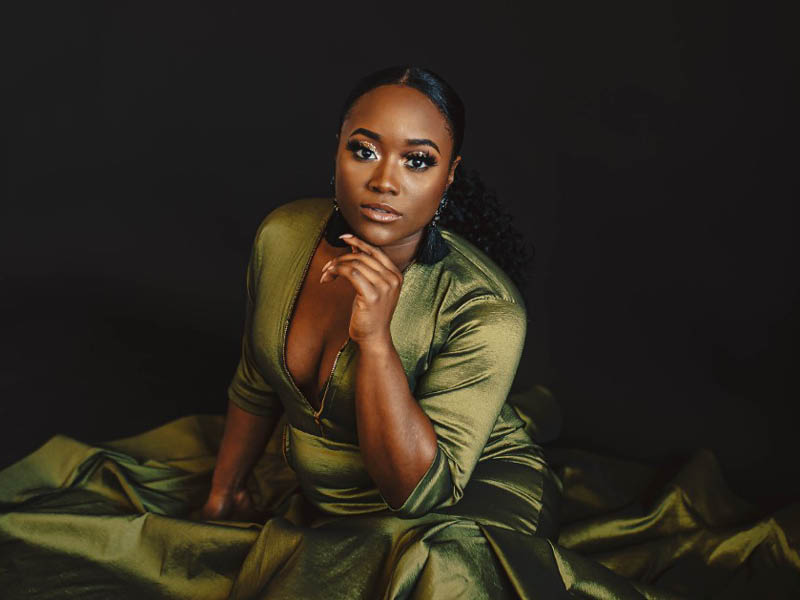 Jazz Lounge: Alexis Janae | Love & Pain 
Encounter an intimate and soulful performance with singer-songwriter Alexis Janae as she explores the concept of "love and pain." 
Saturday, Feb 10, 2024, 8 p.m.
tickets
Table Seat (4-Top) : $28
Theater Seat: $22 
MEMBER BENEFIT: Members receive 10% off on all tickets to this performance. 
Scottsdale Arts is the only authorized ticket seller for this event
About the Event
Encounter an intimate and soulful performance with singer-songwriter Alexis Janae as she explores the concept of "love and pain" through a correlation of songs that express the joys and pains of love, reflecting on her personal experience. The performer will be accompanied by a trio and background singers. 
Biography 
Alexis Monroe known professionally as Alexis Janae is an American singer and songwriter born and raised in Milwaukee, Wisconsin. As a freshman in high school, Alexis Janae began writing her own music, while her mother and older brothers later started their own music company, Young Rebelz Entertainment LLC. As the young artist prepared to graduate high school, she finished her first independent album, Society's Heart. In 2017, she moved to Chandler to further pursue her music career.   
Alexis Janae found her passion for music at an early age by listening to artists who influenced her, such as Whitney Houston, Patti Labelle, Mariah Carey, Chaka Khan, Beyoncé, and many more. Currently, she is working on an official project, which she calls "special" because the ideology of the stories hidden in the music have become more personal. And, for the first time, she will be expressing herself without being "censored." For this project, Alexis Janae has been working with Grammy®-nominated producer Chad "C-Note" Roper (Rihanna's Loud), who produced her singles "Down" and "Sugarcoated" (released May 23, 2018, and available on all music platforms). Alexis Janae has released a plethora of singles, including "Heavens Gates," "In A Minute," and "M.I.A."